Eye on textile wastewater: Anaerobic step, a valuable ally to Your ETP
photo courtesy of Milliken textiles

As water becomes an increasingly expensive resource with mains, sewerage and trade effluent charges all rising, many Companies found in the race to improve cost-effective ways of achieving cost savings. It is with the treatment of the wastewater that the major water and cost savings could be achieved, the broader, up to 60-80%, could be achieved treating and recycling the effluents back to production facilities.

In recent years, a number of groundbreaking developments in the field of wastewater treatment have paved the way for utilities to better manage and improve operations. Biological technologies, advanced-reuse-and-recycling techniques and green-based practices have led to various economic and environmental benefits that can help reduce costs, conserve energy, sustain the environment and improve customer service: still, conventional biological treatments appear to firmly stay on top of the Clients preferences, for their good overall performances, suitability to waste-specificity and ease of operation.
"Savings up to 60-80% could be achieved treating and recycling the effluents"
Currently trending in the textile wastewater industry, the combined process Anaerobic + Aerobic is steadily bringing its benefits to light. Resourceful processes bringing together all relevant advantages of two very different approaches to treatment, for their capacity to mineralize most of pollutants and because of their extremely-stable behavior at constant Hydraulic Retention Time (HRT) to step changes in feed and contaminants, combined processes are found to represent a smart solution to grant quick and measurable benefits in textile wastewater treatment. Over the last years several new projects of Effluent Treating Plants (ETPs) featuring a combined treatment have been awarded, and projects for the retrofitting and revamping of conventional ETPs are also on the way. The reason of this highly welcomed response, may be found amongst the following:
Insertion of anaerobic step upstream a conventional activated-sludge process has a stabilization effect on the overall treatment process.
Insertion of anaerobic step upstream a conventional activated-sludge process leads to a 25-30% overall volume reduction for the same biological abatements.
Anaerobic reactor is quite simple, not expensive system; it could be realized retrofitting existing tanks or built-in the existing homogenization tank.
Anaerobic reactor has long service life and very low operating costs.
Anaerobic reactor is also useful for disposal of sludge from aerobic section.
Both anaerobic reactors and hybrid filters reactors suit to most wastewater and sites. Providing unparalleled OPerating EXpenditure (OpEx) along with the advantage of a reliable pre-processing for stable further water recycle, they just require expert design and some specific construction capabilities.
Other Companies, may already have implemented water saving measures and could be paying less in water and effluent charges per unit of production or service: contact Us or follow Us on the LI Company Page to be updated on our work and activities, We'll be glad to support You with all of our knowledge and expertise.
Thanks for the interest.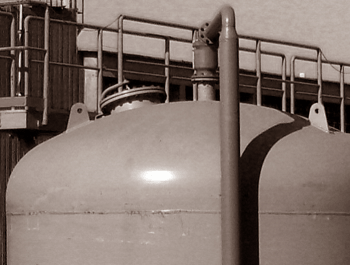 Ammonia is difficult to remove from water.
DATE:


04/02/2018

CATEGORY:


Article

LANGUAGE:


EN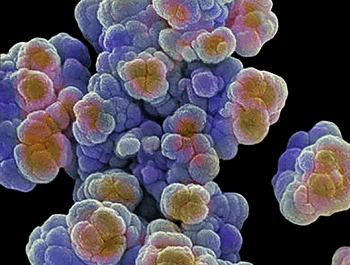 Treatment of industrial wastewater by microbial degradation is one of the most important waste management processes.
DATE:


28/02/2017

CATEGORY:


Article

LANGUAGE:


EN